Dr. Childreth, DMD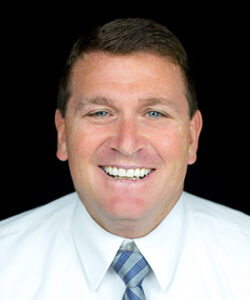 When you visit Dr. Jeff Childreth, you'll feel at home. Dr. Childreth was born and raised in the Rogue Valley and his welcoming practice and caring staff reflects the heart of this community – family and friends. He is dedicated to integrity and excellence in his dental treatment and exceptional, personalized care by his team and himself.
Dr. Childreth is a graduate of Oregon Health Sciences University in Portland, Oregon. He is affiliated with the American Dental Association, Oregon Dental Association and Southern Oregon Dental Society.
Dr. Childreth is an ASIRD certified dentist. The American Society of Implant and Reconstructive Dentistry is a national not-for-profit association dedicated to educating consumers on the importance of choosing an experienced dental team for dental implants. Membership is by invitation only and restricted to dentists who routinely restore dental implants.
Dr. Childreth is committed to giving back to our community through volunteer dental services he provides through the Children's Dental Clinic of Jackson County, as well as support of local youth athletics. He is married to Andrea (also a Rogue Valley native) and is a father of two girls, Chloe and Sophia. When he's not working, he enjoys spending time with his family, golfing, exercising and watching sports.